24 HOUR EMERGENCY PLUMBING
Cost Effective and Professional Hydro Jetting in Mexia, TX and Fort Worth, TX
Remove Roots, Dissolve Grease and Sludge, and Clear Drains with Expert and Professional Hydro Jetting Services 
Frequent kitchen and sewer clogs indicate a larger issue going on inside of the pipes. Common clogging agents such as grease buildup in kitchens and invasive tree roots, or heavy scale in main sewers can cause overflows eventually leading to damage in the lines. 
Busby's Plumbing Services offers a safe and effective solution with hydro jetting services. We are experienced in clearing even the heaviest drain blockages.
For hydro jetting services in in Mexia, TX, call (254) 562-2558
For hydro jetting services in Fort Worth, TX (817) 534-3174 
What is Hydro Jetting?
Hydro Jetting is a specialized and thorough drain cleaning process. Using high pressure streams of water and specialty nozzles, it is the most effective way to clean the inside of pipes and restore flow in your drains. Hydro jetting removes roots, descales pipes, and dissolves years of grease buildup in interior residential drains, main sewer pipes, and commercial buildings.  
Water pressure ranges between 1,400 and 4,000 PSI, with a multi-directional jetter nozzle to reach 360 degrees of the pipe in a forward and reverse direction.  This ensures a thorough cleaning of the entire line removing years of buildup and even heavy root intrusion. 
Hydro Jetting Benefits
While the first step in drain cleaning typically begins with a professional snaking service, heavy backups require a more aggressive approach. Busby's Plumbing Services will first perform an in-depth sewer camera inspection to diagnose the cause and condition of the drain. 
If we determine hydro jetting is the best option for you, it comes with additional benefits.  
Thorough

– Hydro jetting is extremely effective. In kitchen lines, the high-pressure water will dissolve years of grease and sludge buildup. It will remove roots invading main sewer drains and scour the interior of the pipe to restore its diameter and flow. 

Cost Effective

– Traditionally, when roots have grown inside of drain lines, the most common solution is to dig up the line and remove the damaged section, replacing it with new pipe. Hydro jetting is a cost-effective solution to drains heavily blocked by tree roots. It is also ideal as a preventative maintenance on a semiannual basis to ensure drains remain clear year-round.

Safe

– Hydro jetting is safe for pipes, as well as the environment. There are no harsh chemicals used in hydro jetting services to further damage the lines or leach into the ground.  
Fast & Extended Warranty –

Hydro jetting will restore services quickly, as it can be performed in as little as a few hours, depending on the extent of blockage. Hydro jetting also comes with a longer warranty than regular snaking, so your drains remain clear year-round.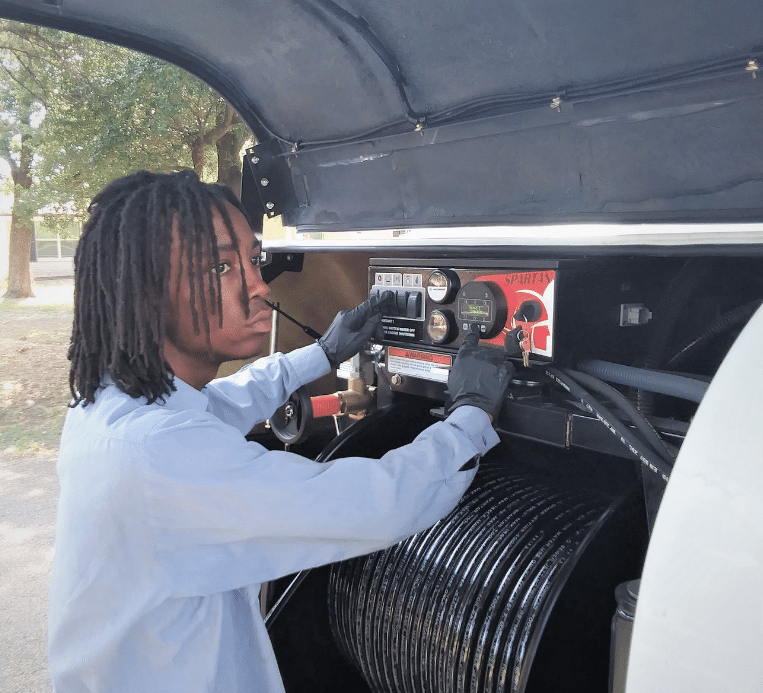 Busby's Plumbing Services Hydro Jetting Services in Mexia, TX and Fort Worth, TX
The first step is identifying the cause of the issue and address the best solutions for a long lasting and cost-effective repair. Our experts have extensive knowledge and training in all forms of sewer repair, including pipe bursting for severely damaged lines. 
For high quality services at fair and honest prices, trust the team at Busby's Plumbing Services – Celebrating 50 Years of Excellence
We have more than 50 years of experience in plumbing and drain cleaning in two convenient Texas locations. We are committed to honesty and integrity and treating our customers like family.  
Give us a call to experience how our family owned business delivers the highest quality work, unparalleled customer service and an honest day's work – guaranteed!
For hydro jetting services in in Mexia, TX, call (254) 562-2558
For hydro jetting services in Fort Worth, TX (817) 534-3174
10% Off Residential Plumbing, Up to $200 Max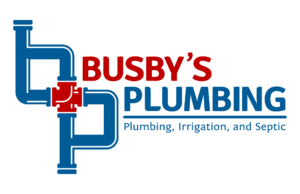 Must mention the coupon when scheduling, this coupon can not be combined with another coupon
10% Off Drain Services, Up to $100 Max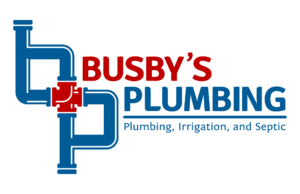 Must mention the coupon when scheduling, this coupon can not be combined with another coupon
Contractors License #:
RMP-36684
Texas State Board of Plumbing Examiners